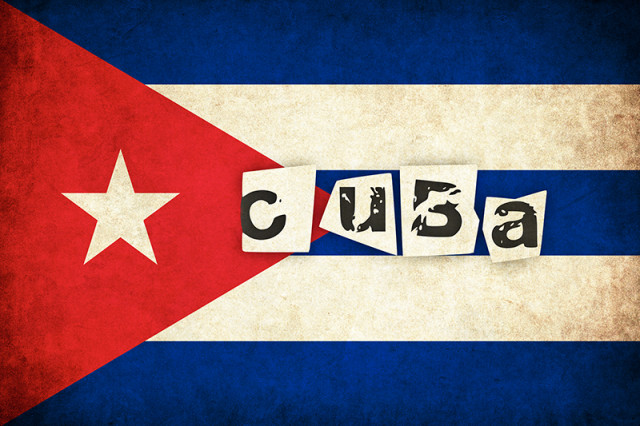 U.S. OFAC Cuba Sanctions: Top 4 Things You Need to Know
05/12/2021
---
This article is about an unusual combination:  sanctions and optimism.  I am focusing on economic sanctions with optimism that international travel and international research endeavors will rebound when the world can look at the COVID pandemic in the rearview mirror. 
In the "normal" pre-COVID environment, we had seen consistent interest from U.S. universities in legally engaging in activities related to Cuba or Cuban nationals.  The reality that the U.S. government has put Cuba under sanctions longer than any other country in the world has served as an important regulatory backdrop to that interest.  Today's embargo goes back to President Kennedy's initial proclamation in February 1962, during the peak of the Cold War, to counter Fidel Castro's government. 
The Cuba sanctions regulations have been amended by most U.S. administrations since they were first introduced to either relax or restrict travel to the island, financial transactions, and other specific activities.  In this dynamic and ever-changing landscape, we are extracting 4 key points from the current regulations to keep universities and academic institutions informed.
No. 1 – Cuba…On and Off Again
Upon assuming office, President Obama sought to normalize relations with Cuba. He eased remittances restrictions to Cuba for Cuban-Americans and permitted U.S. citizens to visit Cuba for religious and educational purposes.  In May 2015, the U.S. formally removed Cuba from the list of state sponsors of terrorism and the Cuban and U.S. embassies were restored in Washington and Havana.
President Trump reversed direction by taking a hardline approach on Cuba. He viewed Obama's administration policy toward Cuba as a "one-sided" deal. President Trump canceled the easing of travel and trade restrictions, downsized the embassy, and reiterated support for the embargo to encourage an end to the authoritarian rule in Cuba.  In June 2019, the Trump administration prohibited U.S. travelers from participating in groups for people-to-people educational travel and banned visits to Cuba by cruise ship, yacht, or private/corporate aircraft.
In September 2020, the U.S. Department of The Treasury's Office of Foreign Assets Control ("OFAC"), amended the Cuban Assets Control Regulations ("CACR") to further implement Trump's policy towards Cuba.  As a last gesture before departing the White House, the Trump Administration's issued a decision in January 2021 re-designating Cuba a State Sponsor of Terrorism.
After four years of Trump Administration efforts to increase sanctions on Cuba and reverse Obama-era efforts to normalize bilateral ties, new changes appear to be in sight. The Biden administration announced earlier this year its own plans to review Cuba policy and signaled that changes may soon be forthcoming.  While the full scope and timing of potential Cuba policy changes remain unknown, there are indications that the administration could move quickly to address issues, such as removing some restrictions on U.S. travel to Cuba and revisiting the Trump Administration's decision to re-designate Cuba a State Sponsor of Terrorism. 
No. 2 – Exclusions for Professional Research
To be clear, the U.S. government has not yet authorized unrestricted travel to Cuba. For example, the prohibition on travel for purely tourist purposes remains in place. With that said, U.S. Persons may legally travel to Cuba under certain OFAC General Licenses.  General licenses essentially cover exclusions to the sanctions and do not need to be applied for. 
The good news for university researchers and export compliance officers is that Professional Research still falls under the General License for Professional Research in 31 CFR Part 515.564.  This General License authorizes, travel-related transactions and other transactions that are directly incident to professional research in Cuba provided that:
The purpose of the research directly relates to the traveler's profession, professional background, or area of expertise, including area of graduate-level full-time study; and

The traveler's schedule of activities does not include free time or recreation in excess of that consistent with a full-time schedule of professional research.
However, even when traveling to Cuba under this General License, university researchers and their export control officers need to be aware of a prohibition in the September 2020 amendment of the CACR.  The amendment incorporated a prohibition for any person subject to U.S. jurisdiction from lodging, paying for lodging, or making any reservation for or on behalf of a third party to lodge, at any property that the Secretary of State has identified as a property in Cuba that is owned or controlled by the Cuban government; a prohibited official of the Government of Cuba, a prohibited member of the Cuban Communist Party, a close relative, of a prohibited official of the Government of Cuba, or a close relative of a prohibited member of the Cuban Communist Party, when the terms of the general or specific license expressly exclude such a transaction. (See 31 CFR Part 515.210)
Accordingly, the U.S. State Department created a new list, the Cuba Prohibited Accommodations List, to publish the names, addresses, or other identifying details of properties identified as meeting the above criteria.  Many hotels in Cuba are state-owned and will, thus, fall on the Cuba Prohibited Accommodations List.  Export compliance officers should pay particular attention when guiding researchers on proposed lodging plans. 
No. 3 – Exclusions for Educational Activities in Cuba
It is still possible for U.S. persons to perform certain educational activities in Cuba under the General License for Educational Activities (31 CFR Part 515.565).  This General License authorizes, subject to conditions, faculty, staff, and students at accredited U.S. undergraduate or graduate degree-granting academic institutions to engage in specific educational activities, including, but limited to:
Academic research for obtaining a graduate degree

Formal course of study at a Cuban academic institution

Sponsorship for Cuban scholars to teach in the U.S.

Teaching at a Cuban academic institution
U.S. and Cuban universities may also engage in academic exchanges and joint non-commercial academic research under the General License.  This provision also authorizes persons subject to U.S. jurisdiction to provide standardized testing services and certain internet-based courses to Cuban nationals.  There are certain conditions that need to be met to use this General License.  Export control officers should always review case details against the specifics of any General License to verify it can indeed be utilized to authorize the desired activity. 
No. 4 –
Specific License Required for Travel to Professional Meetings and Conferences
The September 2020 amendment increased restrictions on traveling for professional meetings and conferences in Cuba.  Traveling for professional meetings and conferences now requires a Specific License from OFAC.  Travelers must apply for a Specific License from OFAC which is issued on a case-by-case basis.  Prior to the September 2020 amendment, a General License could be used for travel-related transactions and other transactions that are directly incident to attendance at, or organization of, professional meetings or conferences in Cuba.   
This is a good example of how changes in the OFAC regulations can suddenly swing compliance needs in the opposite direction.  Strong export compliance programs will have systematic processes in place to verify appropriate exclusions and requirements in each case of interest regarding Cuba or any other sanctioned country. 
Stay Informed on Changing Sanctions
The OFAC Cuban sanctions are a great example of how dynamic the U.S. export controls regulations have been over the years.  Today's political climate continues to challenge university export control officers to stay on top of the ever-changing regulations to ensure the maximum opportunity for their university researchers to interact and engage internationally while remaining compliant.