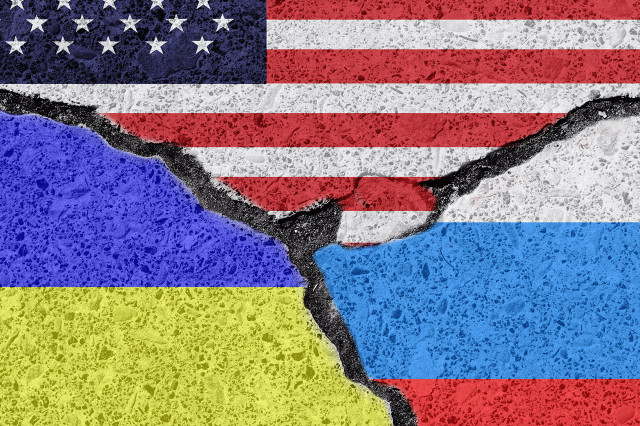 Russia, Belarus, and Ukraine-Related Export Controls and Sanctions: 7 Things to Know
04/07/2022
---
The U.S. and its allies have enforced the broadest package of sanctions and export controls on Russia, Belarus, and two occupied regions in Ukraine (Donetsk and Luhansk) to stop the invasion of Ukraine.
The U.S., U.K., and the European Union have decided to unleash wide, novel, and plurilateral punitive measures targeting Russia and Belarus. Australia, Japan, Canada, New Zealand, and South Korea have also imposed restrictions, and governments, including Singapore and Taiwan, have signaled they will support the new sanctions. Combined, these restrictions are possibly the strictest measures ever seen in the history of sanctions.
In this unprecedented context, what should research universities and technology companies that are subject to U.S. export controls know to adjust to the new requirements?
This article walks through 7 things that your organization should think about to comply with the latest U.S. export controls regulations.
#1 – Know Your Export Control Classification Number Under the EAR
If your organization conducts business related to Russia, Belarus, or Ukraine, it is now more important than ever to understand the export classification number of your items (tangible goods, technology, or software/code). There are three key new orders or rules driving this.
On February 21, 2022, President Biden issued

an Executive Order

prohibiting nearly all transactions and activities with individuals and entities in the Donetsk and Luhansk regions and expanding the existing prohibitions in the Crimea region of Ukraine.

February 24, 2022:   The U.S. Department of Commerce's Bureau of Industry and Security (BIS) imposed

significant new controls

 

on the export, reexport, and transfer (within Russia) of a wide range of previously uncontrolled U.S.- and foreign-made items.

March 2, 2022:  In response to Belarus' enabling of Russia's invasion of Ukraine, BIS issued a

final rule

that imposes export controls measures targeting Belarus. The final rule essentially subjects Belarus to the same export controls imposed on Russia on February 24, 2022.
Your first step, if you are called to ship, hand-carry, send, or otherwise "export" items to Russia or Belarus, or the impacted regions of Ukraine at this time (i.e., documents, materials, equipment, etc.), will be to determine the item's Export Control Classification Number (ECCN).
As per the latest BIS requirements, exports, reexports, and transfers (in-country) of all items subject to the EAR with an ECCN in Categories 3 through 9 of the Commerce Control List (CCL) now require a license to Russia and Belarus (excluding deemed exports and reexports).
These CCL Categories include several items that are not specifically sensitive from an export controls perspective, nor did they previously require a license to Russia or Belarus. Examples include:
telecommunications items,

microelectronics,

sensors,

navigation equipment,

aircraft components, and

low-level encryption items.
As per BIS' announcement, license requests for the export, reexport, or in-country transfer of items that need a license for Russia or Belarus, will be reviewed, with a few exceptions, under a policy of denial.
#2 – Determine Whether an EAR License Exception Applies
To minimize unintended consequences of its policy of denial, BIS provides for certain license exceptions in 15 CFR Part 746.8(c)(1)-(7).
BIS will apply a case-by-case review policy for the items to be exported that:
ensure flight and maritime safety,

meet humanitarian needs,

enable government space cooperation,

allow transactions for items destined to specified Western subsidiaries and joint ventures (

Country Groups

A:5 and A:6,

)

support civil telecommunications infrastructure in

Country Groups A:5 and A:6,

and government-to-government activities.
The case-by-case review policy will determine whether the item or transaction falls under the categories above or would benefit the Russian/Belarusian government or the defense sector.
Only a few license exceptions are currently available:
License Exception

TMP

for items for use by news media,

License Exception

GOV

,

License Exception

TSU

for software updates for civil end-users that are subsidiaries or joint ventures of companies headquartered in the United States or country or countries from country groups A:5 and A:6,

License Exception

BAG

(excluding firearms and ammunition),

License Exception

AVS

,

License Exception

ENC

(excluding Russian "government end-users" and Russian state-owned enterprises (SOEs)), and

License Exception

CCD.
#3 – Review Your End-User/End-Use Certification
Even seemingly "benign" items classified as EAR99 cannot be exported to a military end-user (MEU) or for military end-use without a BIS license.
Therefore, the exporting entity must screen and appropriately document each proposed export's military end-use/end-user in Russia or Belarus.   It is important to note that BIS removed Russian entities previously listed on the MEU List and placed them on the BIS Entity List. License applications involving parties on the Entity List are subject to a policy of denial.
Furthermore, the Department of State has amended the International Traffic in Arms Regulations (ITAR) to include Russia in the list of enumerated countries where it is U.S. government policy to deny licenses and other approvals for exports or imports of defense articles and defense services, except as otherwise provided.
Thus, if your item to be exported to Russia falls instead under the jurisdiction of the U.S. Department of State and is classified under the United States Munitions List (USML), it is important to note that authorization requests will most probably be denied.
#4 – Check OFAC Sanctions and General Licenses Related to Ukraine
On February 21, 2022, President Biden issued an Executive Order: "Blocking Property Of Certain Persons And Prohibiting Certain Transactions With Respect To Continued Russian Efforts To Undermine The Sovereignty And Territorial Integrity Of Ukraine."
The Executive Order prohibits most transactions and activities with individuals and entities in the Donetsk and Luhansk regions and expands the existing prohibitions in the Crimea region of Ukraine. 
Some OFAC general licenses may be available on a situation-specific basis to authorize certain activities that would otherwise be prohibited concerning Ukraine-/Russia-related Sanctions. 
General licenses allow all U.S. persons to engage in the activity described in the general license without needing to apply for a specific license. A list of all the Ukraine General Licenses may be found here.
#5 – Review Sponsored Research, Academic Collaborations, and Other Activities in Russia, Belarus, and Affected Regions of Ukraine
Universities and non-profit research institutions that have sponsored research, fieldwork, faculty travel, or informal collaborations in Russia, Belarus, and the Donetsk, Luhansk, and Crimea regions of Ukraine ought to analyze each endeavor to understand the implications of the new export controls. Keep in mind that the Fundamental Research Exclusion (FRE) is still a valid and essential starting point in any analysis to determine with precision what technology or software is "subject to the EAR." However, this carve-out does not apply to tangible items – many, if not all, will require a license.
Some U.S. universities with formal partnerships with Russian institutions or plans to form ones (such as faculty-led collaborations with academics in Russia) are conducting board-level reviews to assess associations and ensure adherence to export controls and sanctions guidelines. Similarly, other U.S. universities have pulled students from study abroad programs in Russia, ended research partnerships, and cut financial ties with Russia, including possible passive exposure via ownership of Russian securities.
Presently, the U.S. Department of State is advising against travel to Russia with a Level 4 "Do Not Travel" advisory. Therefore, most, if not all, university programs that involve travel to Russia (e.g., summer courses in Russia) are being deferred until the travel ban is lifted.
#6 – Strong Support for Russian Students at Universities
In this new context of extensive export controls and sanctions against Russia, some universities have outwardly promised to support Russian students on their campuses, opposing calls from a few in Congress to remove Russian students from the country as a punitive measure against Russia.
While U.S. universities stand with Ukraine, they are very cautious about not letting the actions of Russia's authoritarian government affect their treatment of Russian students, scholars, and community members who have no role in Russia's politics. Deporting Russian students has gained little support in Washington. However, the White House later suggested that its sanctions against Russian oligarchs are partly intended to block access to U.S. universities.
#7 – Restricted Party Screening:  OFAC Designations of Russian Oligarchs
Since Russia annexed Crimea in 2014, the U.S. has led a campaign to pressure Russia through economic sanctions, including restrictions on Russian billionaires believed to have benefited from a corrupt regime. The U.S. Treasury Department has repeatedly "designated" oligarchs close to President Putin, limiting their access to the U.S. economy. Since the Ukraine invasion, the Biden administration has used those measures more aggressively.
As a result, some universities have had to decline additional contributions after OFAC sanctioned their benefactor.
Since quite a few Russian oligarchs and other individuals and entities deemed close to President Putin have been designated by OFAC recently, universities are reminded of the importance of having a dynamic screening process to identify newly designated individuals or entities on the OFAC SDN list or any other restricted party list.
What Should You Do Next?
Because U.S. export controls are dynamic, it is imperative to regularly check the OFAC, DDTC, and BIS websites to ensure that your export compliance processes are current and you have a complete picture of the latest restrictions affecting countries and parties with which you plan to do business.
Make sure you are regularly checking the latest regulations and advisories, which may have changed since this article was published. Here are some helpful government links to get you started. 
And if you still have questions, reach out to discuss Traliance's on-call services.  We can help!