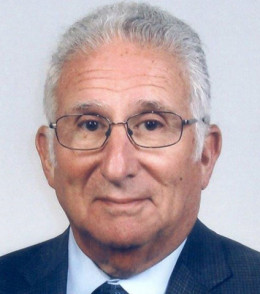 The Broad Research Compliance Spectrum
October 2019
Meet Dr. Richard Seligman
Associate Vice President for Research Administration at Caltech
Traliance: As the current chair of the Federal Demonstration Partnership or FDP, I was hoping you can talk about some of the advantages of membership for both universities and federal agencies. Are there specific initiatives or aspects that you would like to highlight?
Dick:  A couple of things are currently underway that would be of general interest.  At the outset, I would say that the FDP is currently an organization of slightly over 150 universities and about 10 Federal granting agencies. In that sense, it's different from virtually every other of the Washington-based organizations in that it's both government and university grantor and grantee.  That's one of its unique features and, I think, one of its greatest strengths.  
There are a couple of things that I would mention. One is the faculty workload survey which has been a project over the last quite a few years and we are currently in the analysis phase of the third faculty workload survey.  This is a survey that is done with faculty members who have federal grants during a particular period of time. They are asked a series of questions about how they spend their research time and the administrative impediments that they must cope with.  The results of that survey give both the grantors and the grantees some insights into areas of research administration that are the most burdensome, particularly for the researchers. We try to use the results of that survey to guide some of our activities so that we are addressing the issues that seem to be most vexing to the researchers.  
Another involves something called the Expanded Clearinghouse. That resulted from a very clever idea from a couple of members of the FDP to create an electronic repository for the kinds of information that universities are supposed to be collecting from each other as part of the subrecipient monitoring process, particularly before a subaward is issued.  In the past, there was a tremendous amount of back and forth…send us your latest audit report, send us all the vital statistics about your institution so that we can review everything and make sure that you are a worthy subrecipient. Well, if all that information could be stored electronically so that it can easily be accessed by all the parties, that saves a tremendous amount of time and effort.  The goal, of course, is to make the issuance of subawards occur more rapidly so that the research gets started sooner. That is a contribution to improving the efficiency of the sponsored research activity which seems to be going quite well. 
There are a couple of other things that are currently going on.  One is the demonstration or testing of a tool called the "IRB Wizard" (Institutional Review Board).  Essentially, it's using an electronic tool to assess whether a human subject research project is exempt or non-exempt under the current regulations.  That assessment was somewhat of a tedious process when it was done manually. Lots of things being passing back and forth, taking time from the IRB to review projects where the work that was being done didn't rise to the level where IRB review and approval was required. However, under the previous regime, the investigator couldn't himself or herself simply determine that their project is exempt from the requirement for IRB review and approval.  The determination had to be made by someone other than the investigator. If the electronic mechanism is as reliable as human beings doing it, then it will be, I think, a great contribution toward improving the efficiency of IRB activity and human subjects research protection.
Traliance:  Is the IRB Wizard a tool that will be available to everyone?
Dick:  Absolutely. The idea is that the FDP is an organization where some of these ideas can be tested.  It's a test both for the universities and the granting agencies. If everyone is satisfied that the test has been successful, then the results can be made freely available to the entire community.
One example of that involves the development of standard templates for subawards under prime federal grants.  That was a project that was developed quite a few years ago.  The idea is most universities are issuing subawards to each other.  We issue subawards to a group of universities and, in other circumstances, they are issuing subawards back to us.  For each university to have its own separate set of terms and conditions to govern a subaward under a fairly standard federal research grant is terribly wasteful.  The idea was to develop a series of templates that could be used in different kinds of situations, such as a standard research project or clinical trial. The idea is that we agree on a set of terms and conditions and we agree that we're going to use those with each other.  We're not going to fiddle with the language unless there are special requirements that have to be included in the agreement. Then those will be addressed as additional requirements, but not by changing the basic terms and conditions. That saves a staggering amount of time.  The goal is to speed the process along so that we are not investing a lot of time going back and forth negotiating terms and conditions of what should be a very simple standard straightforward process.
There is one more thing I'd like to mention.  When the Uniform Guidance (UG) was issued in 2014, there was something called the micro purchase threshold in the procurement standards section of the UG.  That was a term that no one had ever heard previously.  The micro purchase threshold, which was set initially at $3,000, basically meant that if you were making purchases on grants of supplies and materials that were less than $3,000, you didn't need to go through a formal bidding process because of the relatively low dollar amount. Well, both federal agencies and universities agreed that $3,000 is a low threshold and that if everyone were to adopt that threshold as required by the Uniform Guidance, it would increase the cost to the universities in terms of having to hire more people to handle procurement transactions.  It would slow things down and it wouldn't necessarily improve the stewardship of federal funds.
There was a data-gathering effort by the Office of Naval Research and a group of universities.  We were able to demonstrate that most procurement transactions on federal grants represent a relatively small percent of the dollars and there is a much smaller set of transactions where the big bucks are involved.  Therefore, our suggestion was that we should be devoting our efforts to the larger transactions and not the smaller ones. As a result of that, along with some other efforts, the micro purchase threshold was raised to $10,000 and that is now the standard across all federal agencies. There's even a provision for universities that want to increase the threshold to an even higher level.  It has helped improve the way research projects are managed.
Traliance: I can see that would have a tangible impact.
Dick:  I am a firm believer in the value and benefits of the FDP's work.  It's been around now for more than 30 years, which is a little bit hard to believe, and I hope it will continue in the future.
Traliance:  Thank you for sharing those details behind the FDP initiatives.  On a different note, if we look at research compliance from an export controls and international trade compliance standpoint, we are actively seeing that landscape evolve on a regular basis, weekly if not daily.  And we see everything from news related to Huawei and the Entity List to tariff changes and future export controls on "emerging technologies." There always seems to be something happening in the country and world related to export controls.  
Over your career, can you share how you've seen the regulatory landscape change, in general, when it comes to the federal government, universities, and industry partnering together?
Dick:  Yes, I'd be happy to do that.  First, when I was listening to you describe the topic, I had two images that flashed before me.  The first one is drinking from a fire hose and the second is feeling like we're on a treadmill. We can't control the speed, but somebody out there keeps turning it up.  Those are the feelings that I get when I think about this topic. The regulations are coming fast and furious and they are adding to the pile at a much more rapid rate than the regulations that are being reduced or eliminated. So, it feels like the burden is quite staggering. Just trying to keep up with what's going on has gotten to be quite a challenge.  In the good old days, you could assume that you could wait a few months before worrying about what the next change is, but that's no longer the case. People need to be looking at the COGR website and The Chronicle of Higher Education website…keeping up with the professional organizations, including NCURA, SRA International, and AUECO. And then, of course, there is a multitude of list serves.  The problem is if you try to keep up with all that stuff, there's no time left to do your day job. It's a real balancing act to try to figure out how to stay on top. 
I think that the government agencies and some of the associations are making a very heroic effort to let people know about what's happening with regulations. But, as you mentioned, these are incredibly complex areas.  Just trying to understand what the regulation is requiring of us and how best to implement it…those are very challenging questions. I don't have any simple answers other than the fact that we're basically all in it together.  If we can work with each other the chances are we'll be more effective in determining how best to cope.  
One issue that has been addressed recently by both the FDP and COGR is the issue of harmonization of federal agency procedures and requirements.  For instance, there's been a tremendous amount of concern expressed by several major federal agencies regarding the issue of foreign influence.  If those agencies could come up with a common approach to addressing some of these issues, we'll be much better off.
"There's been a tremendous amount of concern expressed by several major federal agencies regarding the issue of foreign influence.  If those agencies could come up with a common approach to addressing some of these issues, we'll be much better off."
Having said that, I recognize that each Federal agency operates in a slightly different sphere with different requirements.  So, I don't think we will ever achieve total harmonization. But we should push as hard as we can to make things as common as possible across the agencies so that we have a better chance of complying.
Ignorance is no excuse, but if things get too complicated then it becomes a real struggle to make sure that what you're doing is okay…if you're dealing with ONR versus DOE, NIH, or NSF.  So those are some of the challenges. I think universities need to rely on each other and one way to do that is through the national organizations, which can increase the efficiency of the way we get information and the way we learn about best practices.
Traliance:  As all these regulations are changing regarding things like foreign influence, the compliance officers at schools are still receiving regular requests from faculty to do more things. 
Dick:  Of course, the compliance issues that you're talking about and the issues surrounding foreign influence are completely counter to the sort of traditional understanding about what a university does, how scholarship works, and how cooperation and collaboration across international boundaries works.  It's almost a cultural adjustment to try to rethink some of the issues that have been accepted as just a standard way we do things.  And that's not easy. It brings into question some of the fundamental principles under which we've operated all these years.  Many would argue that Research and Technology development has flourished because of those very methods of operating. 
If we start making fundamental changes, is that going to ultimately be in our best interest?  On the other hand, there is a recognition that not everyone out there outside our country has our best interests at heart.  So, we can't ignore that, and we can't just stick our heads in the sand and hope that everything will work out. It's an assurance of full employment for people in compliance. You know, if you were giving career counseling advice going into research compliance seems like a career that knows no bounds.
"It's almost a cultural adjustment to try to rethink some of the issues that have been accepted as just a standard way we do things.  And that's not easy.
"

Traliance:  That is a good point.  It will be interesting to see how careers in research compliance, export compliance, and international trade compliance will evolve.  Up until this point so many people have gotten into those spaces through a very irregular path.

Dick:  I think you could safely say "by accident."  And I'm living proof of that. I mean if someone had asked me when I was in graduate school…well, what do you think about a career in research administration? And I was in graduate school in the field of higher education, but I still would have been dumbfounded. I would have thought…what are you talking about? What's research administration?  But almost 50 years later here I am.  

There are very few people who set out at an early age to go into research administration, research compliance, or export compliance. These were not fields for which people normally sought out graduate or even undergraduate education, but they've evolved over the years.  I'm sure they will continue to evolve. For instance, I know now that there are a number of universities that are offering master's degrees in research administration.

Certainly, it's a very applied field so a master's degree might be a very appropriate way for someone to either get into that field or to advance once they've got their feet wet.  How all of that is going to evolve over time…I don't know. But it wouldn't surprise me if we see more and more such programs including perhaps an emphasis research compliance in particular – and I would include export compliance under that general heading.

Traliance:  One unwieldy area of regulation that you and I have talked about before is Controlled Unclassified Information or CUI.  There is a partial intersection with the export control regulations but it's not a full intersection.  It's a standalone regulatory body. We see the CUI rules affecting universities across-the-board even more so than the way export controls impact universities across-the-board.  I know Caltech has recently come out with the Institution's own internal stance on CUI. Can you share information on that and how it came to this position?

Dick:  The journey to the position was tortured and painful.  We are trying to get our arms around what exactly is CUI and how does it impact what we do…what can we do to bring some order out of what appears to be a very chaotic situation.  Ultimately, Caltech came to the default position that we don't want to accept funding from the federal government, or from any outside sponsor, that requires us to either receive or produce CUI.  But, since nothing in the university world is absolute, our position also includes an option for exceptions to be granted if it can be demonstrated that would be in the best interest of Caltech and the country.  That is a high bar and a little bit on the vague side. Exactly what that means is really something that will be decided over time. 

But how did we get to that position of saying we don't want to do this if we can possibly avoid it?  There are a couple of factors that were considered. One is that the CUI requirements basically involve protecting certain information that has been designated as CUI.  The requirements for providing that protection are very expensive and require a lot of attention. In some cases, the solution could require some fundamental changes to the whole IT operations of the institution. And so, there are issues of cost and feasibility of even complying with the regulations if we agreed that, well, it's okay to accept projects with CUI.  

Another is that many of our faculty indicated that they don't want to do research that involves CUI because they don't want to be burdened with the challenges of having to protect information and make sure that certain people don't have access to that information. And again, that runs counter to the way universities operate, and several faculty members have said, you know, we don't want to get into this. So, we simply don't want to do it. Okay, well that's fine. Certainly, no one's going to be forced to do this, there wasn't a formal vote of the faculty senate or anything like that.  But the general sentiment, I think, was that this is not an area that we think Caltech should be heavily involved in. It was discussed by the senior management of Caltech on the academic side. It was discussed with the academic divisions and there was a fair amount of consistency in the recommendation that we simply not do this. But there was also a recognition that there might be some special circumstances in which it is so critical to the research interests of a particular faculty member that, under certain limited circumstances, we could make an exception.  

There's one other point that I want to make that adds to the difficulty of working in this area.  According to my understanding, when a federal agency issues an award that will involve either the agency providing CUI or taking the position that the work that the investigator does will result in the development of CUI, the burden is on the sponsoring agency to identify that very clearly in the award.  There should be a meeting of the minds, so to speak, as to what are the specific elements of CUI that are involved in this project. We should all know that ahead of time so that if we accept the award, we know what we're getting into. We find that it's extremely difficult to get some of the government agencies to, first, accept the fact that that's really what they're supposed to do, and then, second, to actually do it.  The approach seems to be – and this is probably an over-simplification – on the procurement side of the federal agencies they are taking the position of a basically throwing in all the regulations that could conceivably apply. In so doing, they are enforcing the rules the way the rules were intended, but then it becomes our problem to figure out what applies and what doesn't apply. That puts an additional burden on us, the recipients of the funds.  To the extent that we don't have absolute clarity, we run the risk of running into problems down the road.

Traliance: I would agree with you that one aspect of the complexity is there is supposed to be this upfront notification and that is has been varied.

Dick: I completely agree it varies all over the map.  We don't want to be in a position where we are somehow led to believe that we have to impose restrictions in an area where we don't, because there really isn't any CUI.  On the other hand, if there is CUI, we certainly don't want to inadvertently wander into a situation only to discover later that there are a bunch of things that we should have been doing to protect the information.

Traliance: It'll be interesting to see how things evolve on your end.  I know a lot of schools are struggling with how to even get started.  They sort of get stuck in that initial stage of just discussing the challenge with CUI.  

For our last question, I'd like to talk about resources.  The export compliance team at Caltech is well-established and operates in a very smooth fashion.  But I know that getting to that point where you have a sustainable export compliance team, you understand the staffing needs at the university, and you have gotten the buy-in to create that headcount… that's a challenge that a lot of schools continue to struggle with.  Can you share some key learning from your earlier years of establishing that office and the journey you took?

Dick:  Yes.  First, I've been at Caltech now for 23 years and when I first arrived here in in the mid-1990's, the term export compliance probably existed somewhere, but not in the university community, and certainly not at Caltech.  If someone asked me what who is handling export compliance for your institution, I would have had absolutely no idea. And if they were to say…who is the Empowered Official? I would have said, I don't have a clue! I found out later I was the Empowered Official, but no one had ever told me.  

It wasn't until Caltech had a new president who arrived here from Georgia Tech, where he had been the Provost, that there was some serious attention paid to export compliance.  At Georgia Tech, he had gone through a series of activities that raised his awareness of export compliance and the need to have a sound program in place. One of the first questions he asked when he got here was where is your export compliance program?  We had to confess that we really didn't have one. It was largely because of the experience that he had prior to coming here, and also because of our operation of the Jet Propulsion Laboratory for NASA, that finally raised this issue to the point where the administration had to make a decision about creating a position or an organization that would be responsible for working in the area of export compliance.  

A first step was coming up with an overall position that Caltech would take with regard to export compliance.  Of course, the position was that we recognized that there are export compliance regulations that impact what we do, and we are committed to adhering to those regulations and to carrying out all the requirements that they would impose on us.  Putting that in writing was one of the first things that the office did, and it took a while to get the wording to the point where it would be acceptable. But that was step one. We are very, very lucky that when we finally had an approved position and we began the recruiting process, we were able to hire someone (Adilia Koch) from JPL.  At the time, I didn't appreciate just how critical that was.

It turned out that it was extremely critical because many of the export compliance issues that we deal with are related in some way to our collaborations with JPL.  JPL, as a federally funded research and development center, is in a very different world and they've known about export compliance much longer than we have. They had a much more robust organization in place to deal with export compliance and we were able to take advantage of that knowledge and experience.  Having Adilia as our Director of Export Compliance, who had several years of previous work in export compliance at JPL, has proved incredibly beneficial…far beyond what I would have ever imagined.

Over the years we were able to add two staff members.  We now have a staff of three full-time people working in export compliance.  Is that enough? Well, I've never met a university administrator who would state that they have all the resources they need to do the work they have to do.  On the other hand, we must make do with what we have, and I would say, at least for now, the resources that we have are enough to address the problems that we need to address.  If that situation changes then, of course, the resource issue will also change.  

There is a constant need to assess and reassess the priorities for what this group of three people should be focusing on and dealing with.  I believe that that our staff of three are outstanding and probably among the very, very best in the country. But, having said that, there are still only three of them and there's a limit to the amount of activities that three people can engage in and still maintain their sanity, and have a home life outside of the university.  It means constantly reassessing…What and where are the risks? What do we need to focus on? We need to devote our efforts to the places where there are the greatest risks. Of course, that changes over time and I am very, very pleased with the way in which that operation has evolved over time. 

One thing that I think has been helpful over the years is the importance of maintaining metrics of all the things that are being done. Whether it's Restricted Party Screenings or reviewing the immigration forms…the I-129's, you have to keep track of these things so that you can demonstrate what are you doing lately, how are you spending your time, or what kinds of things are you involved in? And when I see those reports, the statistics are staggering.  While it's difficult to convert some of those statistics into hours, at least it's something tangible that you can point to that says, okay this is what we are able to do and if you think there should be a lot more, then maybe we're going to have to find additional ways of supporting that activity.

Traliance: Yes, I would completely agree that maintaining metrics is key to a healthy team. 
"Our mission is to make sure that the faculty and researchers who are working in areas where they need to be aware of export compliance issues understand what the landscape is and what they have to do to be in compliance."
Dick:  There's another thought that occurs to me, and that is, even though we have either "compliance" or "control" in the title of the role, we're really more in the business of functioning as educators than we are law enforcement officials.  Our mission is to make sure that the faculty and researchers who are working in areas where they need to be aware of export compliance issues understand what the landscape is and what they have to do to be in compliance. Obviously, when we become aware of situations in which people aren't doing what they should be doing, we have to act on those.  I'm not suggesting that we simply look the other way…absolutely not. We have to take action and involve the other appropriate arms of the university in addressing those issues. But, over the long haul, I think the investment in education is really the key to our success.  That's an area where you have played a very important and helpful role and the materials that you assisted us with are in use today and every day.  That helps us do what I think is our most important job.  
I would take it a step further and say we have to get out of our offices and meet with faculty, meet with other researchers, and meet with grant managers and research administrators.  In the activity of meeting with these people, and not just when there's a problem, but the greatest possible extent on an ongoing basis, the goal is really to establish trust…to convince people who might possibly be doubting this, that we really are working for their best interest and that we are trying to protect them and the Institution from getting into trouble with federal agencies that are concerned about the extent to which universities are complying with the regulations.  
Along those lines, we know that Congress has requested the Government Accountability Office (GAO) to look into the questions of how universities are complying with the export compliance regulations.  So, there are teams of people from GAO that have visited several universities.  I expect we will see a report sometime maybe towards the end of this year that shows how we're doing.  I would like to believe that, at least for Caltech, we are going to come out looking as though we are doing the things that were supposed to be doing.  Of course, there's always room for improvement. But, for the most part, I think we're doing a very credible job.
Traliance:  There are universities along the full spectrum…including ones that are still early in the process.  It's great for them to be able to learn from other institutions that have gone farther along and learn from what worked and didn't work. 
Dick:  The truth is that a lot of this has been the result of circumstances beyond our control…maybe in some cases dumb luck.  It's evolved over time as we try to learn from our mistakes and then try to do better. I don't think we'll ever attain perfection or, at least if we do, 10 minutes later the rules will change, and we'll have to go back to the drawing board.
Traliance: That's the nature of the business.
Dick: Exactly, exactly.
Traliance:  Well, I appreciate you taking the time to talk with me and sharing all your thoughts on these different areas from the FTP, to CUI, and Caltech-specific things.  
Dick: I've really enjoyed having this chance to talk with you and I really hope that some of the information that I provided will be helpful to people.
Who We Are

Trade Compliance Services
---
Traliance provides export controls consulting services for research universities and technology companies. Our focus is on the implementation of practical solutions that drive robust export controls compliance. Our services are based on a unique blend of knowledge in U.S. export controls regulations, scientific research, and business process improvement methodologies. We bring valuable experience from working with universities, non-profits, and companies of all size that span a range of industries and sectors (including satellites, drones, aerospace, advanced materials, chemicals, underwater, medical, and SaaS.)