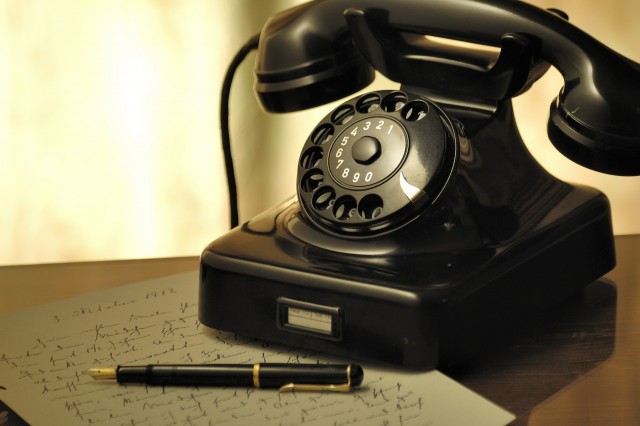 Are Your Faculty Contacting BIS, DDTC, and OFAC Directly?
09/12/2017
---
Yes.  It's true.  This does happen.  If the export control compliance efforts are lacking at your institution, it may even be happening at your university!  Let's walk through 3 reasons why this line of communication is less than perfect.  And, better yet, let's discuss how to prevent these reach-outs from happening at all.
Reason #1:  Added Confusion
Communications around export licensing are tricky enough.  There are already so many players in the mix.  While your institution may have applied for a single license from a single agency, you will also need to consider  the standard interagency review process.  Your single submission was just the starting point for a handful of other departments to provide their input on the fate of your license application.  (Remember, license applications can indeed be denied or RWA'd.)  This can result in questions that go back and forth between the Licensing Officer and the university, multiple revisions on terms and conditions, and a general delay in receiving an issued license.   
So, keep it simple and don't add to the confusion.  The university should have one united voice when communicating with the federal government about any export controls issue or inquiry.  Ultimately, the primary motivation for faculty is taking the next step for their research.  Let your faculty know that they will indeed get a faster turn-around if they do NOT contact BIS, DDTC, or OFAC directly.
Reason #2:  Misinformation
University faculty are often times international experts in their field of study.  Typically, they are not also experts in the EAR compliance or ITAR compliance.  The dynamic nature of the regulations and the multitude of defined terms warrants an accurate understanding of the latest requirements and definitions.  Basic fundamental research from a faculty member's perspective is NOT always "fundamental research" under the EAR or ITAR.  "Use" technology for a piece of equipment that falls on the EAR's CCL is not technology about using the equipment.  A well-intentioned Principle Investigator can easily misunderstand information received from BIS or DDTC – or provide misguided information to those agencies.
3 Must Have Export Compliance Templates to Strengthen Your Compliance Program
Do you need help keeping track of all your export classifications, export licenses, and export compliance risks?
Use our easy-to-use templates to create a management system that's perfect for universities and small to medium sized companies.
Where Should We Send Your Templates?
We care about your privacy. We will never sell your contact information.
Prevent these undesirable situations by routinely educating your faculty about the basic export control red flags.  Solid awareness does not happen with only one annual export controls training.  Find ways to remind faculty on their primary role in driving export control compliance via one-on-one reach-outs, departmental meetings, leadership messages, creative video clips, and email newsletters.   
Reason #3:  It's Against University Policy
Check your institution's export control policy and/or export control compliance manual.  What does it specify?  The protocol for government communications, including voluntary self-disclosures (VSDs) about inadvertent violations, should be clearly stated.  Who is the lead in government communications?  For standard license applications or classification requests, perhaps it's the Director of Research Compliance or Director of Export Controls.  On the other hand, for VSD's it's strongly recommended that the Office of the General Counsel or the institution's outside counsel is pulled in from the very beginning.  Even the most eager faculty member, driven by the strong motivation to keep his or her research project moving, will likely be amenable to following university policy.  Adherence to a strong and clear university policy makes complying with US export controls easier for all parties.