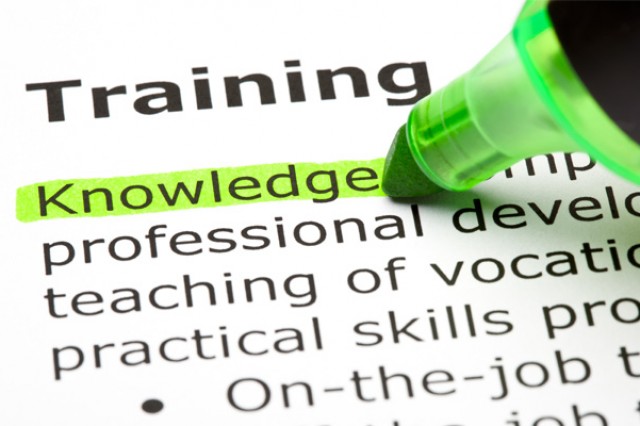 Export Controls Compliance Training Got You Stumped?
09/13/2018
---
Train your employees.  We all know that this is a key element of any strong export compliance program.  But it's also one of the hardest elements to establish and drive home. Perhaps it's even up there with Management Commitment in driving EAR compliance and ITAR compliance.
Well, before your Export Control Officers can effectively train personnel across your company or university, they need to be well-educated on the latest, relevant export control regulations that affect your organization.
So where can you find the best training?  The Q&A is often the most valuable part of training, right?
Here's a list of live training forums where you can really ask questions.
1. Bureau of Industry and Security
"Complying with U.S. Export Controls"
"How to Build an Effective Export Compliance Program"
"Technology Controls"
These are effective "crash courses" on the export controls regulations.  It's a lot of information at once, but you do leave with helpful resources to look things up afterwards.  The current schedule for BIS export controls training is listed on the BIS website under "Compliance & Training."
2. Export Compliance Training Institute (ECTI)
ECTI offers an awareness-level in-person seminar, as well as webinars on specific subjects.  They tap into a wide range of experts in the field, so you can hear many different perspectives across their webinars.  Traliance consultants teach webinars through ECTI a few times a year (webinar recordings are available for the following topics:
Faculty or Consultant? Implications for University Export Compliance
Fundamental Research Exclusion: Your Guide to Properly Applying It
Fundamental Research Exclusion: Your Guide to Properly Applying It – PART 2
University Export Controls Program: Strength in Numbers
3. Global Training Center
The Global Training Center offers in-person seminars, webinars, and on-demand courses on both export and import compliance.  The classes are small, which is a huge benefit for driving discussion. Traliance consultants periodically teach a comprehensive half-day EAR webinar and have developed a couple on-demand EAR courses.
Classification Under the EAR
Fundamentals Behind the EAR
4. Association of University Export Control Officers (AUECO) – Pre-Conference Workshops
AUECO offers three pre-conference workshops during their annual conference.  There's one designed for you, regardless of your level of experience with export controls compliance –  novice, intermediate, and advanced. In the past, the workshops have been a full day. There is plenty of opportunity for discussion.  Given the organizations' name, of course, there is a focus on how the regulations play out in a university setting.
5. National Council of Research Administrators (NCURA) Annual Meeting – Discussion Groups
If you want to gain an better understanding of how the export controls apply to universities, but you aren't 100% resourced to focus on export controls, then the NCURA Annual Meeting may be a good fit.  Periodically, there is a discussion group about export controls.  The Discussion Groups offer the opportunity to talk in detail with other attendees and learn best practices.
6. Traliance – Customized Training
If your time is limited and you're interested in training that 100% focuses on your company or university, then customized training may be the best route.  Traliance develops and delivers fully tailored training in-person or virtually that is designed for your organization's culture, export controls compliance program, and needed areas of emphasis.  In particular, our Train-the-Trainer Program and Custom Export Control Videos are unique.  In both cases, you get your questions answered without leaving the office.