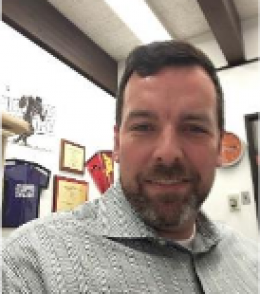 Perspectives on University Export Controls
June 2016
Meet Lane Campbell
Director of Export Controls Compliance Northwestern University
Traliance: You were involved with building Northwestern University's Office for Export Controls Compliance from the ground up as the first to fill the role of Director of that office. What were the top two challenges you faced? How did you approach them?
Lane: Getting started on a new office is a huge challenge first and foremost because you have to inform the university community of the office's existence. This is more difficult than you'd think given the various silos that can exist across a decentralized university. Once that presence was established and the role of the office was properly communicated, one of the biggest challenges became convincing stakeholders that we would be taking a new approach to certain compliance concerns, which occasionally interferes with research operations and raises frustrations across our campuses.
Traliance: The culture at universities is unique and certainly distinct from for-profit companies and even different than non–profit research institutions. Sometimes one hears faculty described as small business owners. How does that play into your approach to training and education for faculty and their research groups?
Lane: We are very careful to cultivate innovation at our University, as it's an essential component of any successful research institution, whether for – profit or not–for–profit. To that end, we are careful to delineate between faculty's roles as University researchers and their roles as innovative entrepreneurs. We must clearly communicate issues regarding use of resources, applicability of regulations, and other issues that vary depending on those changing roles.
Traliance: What past work experience do you think was vital to achieving success in your current role?
Lane: I spent over five years in research administration and compliance before accepting my current role, which allowed me to develop a pretty comprehensive understanding of how research can be best served by compliance professionals. As part of those earlier jobs, I was exposed to export compliance issues tangentially, and was able to acquire knowledge in the area which, combined with my general research administration background, put me in a position to succeed in this role.
Traliance: The recommendations we provide to clients are often framed around pros versus cons of different solutions. As with many compliance areas, at the foundation is understanding the risk versus reward of specific internal compliance measures. This requires being closely connected with the institution's leadership. How do you stay connected with university leadership to ensure the export controls compliance program is aligned with the institution's strategy?
"We are careful to delineate between faculty's roles as university researchers and their roles as innovative entrepreneurs."
Lane: I am very fortunate in my job to have regular meetings with a wide range of University leaders across our Office for Research. This provides me with an opportunity to raise awareness amongst people who oversee an array of areas within our University. When appropriate, I have also attended our Research Deans meetings, another excellent avenue to raise export compliance awareness and partner with people of influence. My close relationship with and the support provided by my boss, our Associate Vice President for Research, as well as our Vice President for Research, afford me these valuable opportunities.
Traliance: We often hear about the steep learning curve for folks who are just getting into the field of export controls. What was the best resource you came across as you transitioned from grants management to export controls compliance?
Lane: The national export compliance community has grown to be quite robust in recent times, and that community is extraordinarily helpful through a variety of outlets, including a national association of university export control officers. This association has been invaluable as I have battled to become well–versed in the field. I should mention, too, that the federal government can be quite helpful in this area, as well, and dedicates resources to assist universities in managing export compliance issues.
Who We Are

Trade Compliance Services
---
Traliance provides export controls consulting services for research universities and technology companies. Our focus is on the implementation of practical solutions that drive robust export controls compliance. Our services are based on a unique blend of knowledge in U.S. export controls regulations, scientific research, and business process improvement methodologies. We bring valuable experience from working with universities, non-profits, and companies of all size that span a range of industries and sectors (including satellites, drones, aerospace, advanced materials, chemicals, underwater, medical, and SaaS.)